April 2018  Randy Rouselle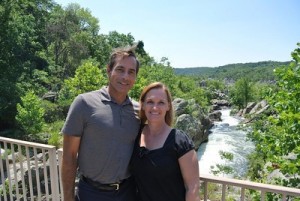 My goal is to re-create these special moments in time, so that they can be shared and enjoyed. I am a life-long resident of Louisiana, and have been interested in photography for 40 years.  I enjoy sports photography as well as landscapes
I am an attorney, practicing in Louisiana.  My wife and children enjoy my hobby, although they are accidental tourist to this adventure.  I have previously published two photographic books, Views Along the Meander and Meandering Through the Red Stick Region. My third book, entitled Heavy Air and Sweet Cane is a combination of photographs and stories about life in the River Parishes.
http:www.randy-roussel.smugmug.com
Because I was off to France, I packed
my camera along with my shaving kit,
some colorful boxer shorts, and a sweater with a zipper,
but every time I tried to take a picture
of a bridge, a famous plaza,
or the bronze equestrian statue of a general,
there was a woman standing in front of me
taking a picture of the very same thing,
or the odd pedestrian blocked my view,
someone or something always getting between me
and the flying buttress, the river boat,
a bright café awning, an unexpected pillar.
So into the little door of the lens
came not the kiosk or the altarpiece.
No fresco or baptistry slipped by the quick shutter.
Instead, my memories of that glorious summer
of my youth are awakened now,
like an ember fanned into brightness,
by a shoulder, the back of a raincoat,
a wide hat or towering hairdo—
lost time miraculously recovered
by the buttons on a gendarme's coat
and my favorite,
the palm of that vigilant guard at the Lourve.