General Meeting Info
Our meetings are held the fourth Thursday of each month at 7 pm, except in November and December. We meet at the East Baton Rouge Parish Library on Goodwood Boulevard in the first floor large meeting room. Visitors are welcome to attend any meeting. For those wishing to become members, dues are $25 per year, plus $5 each for additional family member. Each meeting consists of a competition and a program featuring a guest speaker. Members are encouraged to submit entries for the competition. Those in attendance rate the entries and results are announced at each meeting. Who wins is not important, what is important is the knowledge gained from studying other entries and sharing in the details of how those images were captured.
---
Next Meeting
This month's meeting will be offered both in-person at the Main Library at Goodwood and via Zoom. Members will receive an email with the meeting link, and the link will also be posted on the LPS Members Facebook Page.
November 16, 2021 7-9PM
This month, we pay tribute to member Cris Garcia in a short memorial service.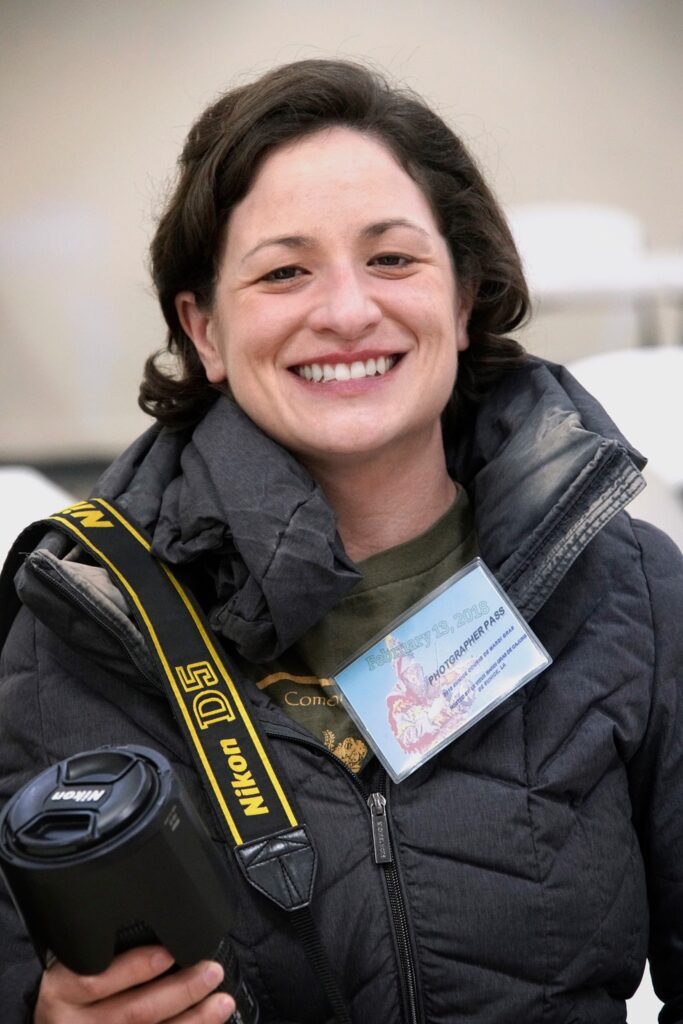 From Cris' website:

"Cris joined the Louisiana Photographic Society in 2014 and was awarded the "Photographer of the Year" award the following year and once again in 2017. She currently serves on the educational board and has served as the club's exhibit coordinator organizing gallery exhibits at various locations around Baton Rouge, Louisiana. In 2015, Cris was awarded the Morgan/O'Neill Underwater Photography Grant from the Women Diver's Hall of Fame. Her photographs and articles have been featured in Wheels of Time magazine, Bus Conversion Magazine, SCUBA Diver magazine and on the online travel website, Outdoor Project. Through the Louisiana Photographic Society she has presented lectures and has lead multiple workshops on ultraviolet-, infrared-, and astro-photography. Cris' current projects include restoring and travelling in a vintage 1963 GM bus to photograph all of America's national parks. To date she has made it to 38 national parks and many more national historic sites, national monuments, and state parks. As a scientist and photographer, Cris' primary goal is to promote habitat and wildlife conservation through photography. She hopes that her photographs inspire others to seek out and forge their own connections with nature."
Photo by Rick LeCompte.
---
There are two ways to join LPS and pay.
1. Enroll and pay online (you do not have to have a PayPal account for this option).
– Click on the "Join LPS Online" button on the bottom of this page.
– After creating your account, log in.
– Click on the "Dues Payment" drop-down under the "Membership Information" menu to begin the payment process. Please fill out all of the items on the payment button before clicking "Pay Now".
– Your membership will be automatically registered.
2. Fill out a membership application and pay by check – no cash will be accepted.
Applications are available at the meetings, or you can download it here and bring it with you to the next meeting or mail it to the address on the form with a check. Please do NOT mail cash!
We look forward to meeting you soon!