General Meeting Info
Our meetings are held the fourth Thursday of each month at 7 pm, except in November and December. We meet at the East Baton Rouge Parish Library on Goodwood Boulevard in the first floor large meeting room. Visitors are welcome to attend any meeting. For those wishing to become members, dues are $25 per year, plus $5 each for additional family member. Each meeting consists of a competition and a program featuring a guest speaker. Members are encouraged to submit entries for the competition. Those in attendance rate the entries and results are announced at each meeting. Who wins is not important, what is important is the knowledge gained from studying other entries and sharing in the details of how those images were captured.
---
Next Meeting
August 26, 2021 7-9PM
Our presenter will be Heidi Stover. Her topic will be "Judging Images."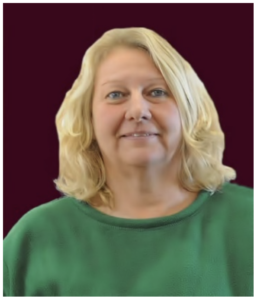 ---
From Heide:
"I am the first born American from German parents.    My first language was German.  Though raised mostly in the States my family did return to Germany and I attended a German High school when living there.  It was a boarding school up on a hill in a castle.  I returned to the States to attend college.  Now married, my husband and I travel to Germany as often as we can to visit my relatives.
"I took up photography as a teenager, eventually combining my love of nature with my love of photography.  I spend many early mornings out on backroads and wildlife reserves watching, listening to, and photographing animals.  I believe in patience.  Chasing, scaring, disturbing the wildlife in any way is not something I do.  There is a code of conduct to photographing wildlife and I follow that.  Part of being a wildlife photographer is respecting the animals and environment.  
"I spent 14 years working for a photo finishing plant, mostly in quality control, which moved me around to various plants.  I went from San Diego, California to Omaha, Nebraska, then back to California to the Palo Alto plant and on to the Manteca plant.  With Digital Photography on the horizon I decided to leave the company.  Good choice as it no longer exists today.
"In the past I have had photographs published in the San Diego Union Tribune.  I worked as a staff photographer at The Villages Golf and Country Club in San Jose.  I have photographed a number of charitable golf tournaments for retired pro football players.  
"Currently I spend the spring and summer months photographing horse shows and working part time for a company photographing college and high school graduations.  (All on hold now because of COVID)
"I am a cancer survivor and give back to St. Joseph Dignity Health by photographing some of their events for cancer patients.  I post the images online for the patients to download for free and also use the images to create slide shows for the Medical Center.  The slide shows are used to promote the events and help with donations as the patients are not charged anything.  (on hold due to the virus)
"I am the president of the Stockton Camera Club as well as the PSA Camera Club Council Representative for my camera club.  I am active in PSA serving as the Nature Division Secretary and the Director of the PSA PID Digital Study Groups.  PSA has an online judging program for PSA Clubs and councils.  I handle setting judges up for the clubs as they need them and am also one of the judges.  Recently I was mentored by Jon Fishback to go in person to clubs to teach his image analysis course in person.  As this cannot happen for now, I am doing the presentation on Zoom.  
"When looking at an image I look for good technical work.  Such things as composition, focus, color, light, etc.  I take a few minutes to see how the image makes me feel.  
"I have learned that, for me, photography is not about sitting in front of a computer playing with images or about winning awards.  It is about getting out there photographing, learning more each day and enjoying what I am doing.    And I do love what I am doing.  
"I hope that I can help others with my comments.  But the best advice I can give is to have fun with it.  Enjoy what you are doing.  And always respect the world around you as you are doing it."
---
There are two ways to join LPS and pay.
1. Enroll and pay online (you do not have to have a PayPal account for this option).
– Click on the "Join LPS Online" button on the bottom of this page.
– After creating your account, log in.
– Click on the "Dues Payment" drop-down under the "Membership Information" menu to begin the payment process. Please fill out all of the items on the payment button before clicking "Pay Now".
– Your membership will be automatically registered.
2. Fill out a membership application and pay by check – no cash will be accepted.
Applications are available at the meetings, or you can download it here and bring it with you to the next meeting or mail it to the address on the form with a check. Please do NOT mail cash!
We look forward to meeting you soon!