Current Field Trip Offerings
Downtown Altitude and Attitude
Saturday February 8th, 2020, 7:30 am.
Baton Rouge, Galvez Parking Garage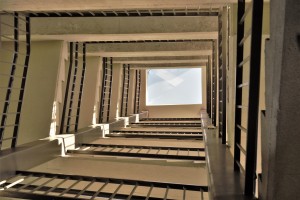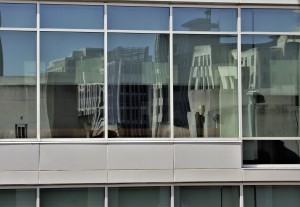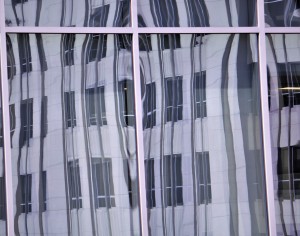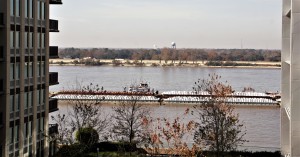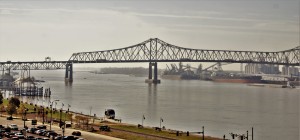 Join the LPS group for the February field trip on Saturday, February 8th as we explore the Baton Rouge downtown area beginning on the rooftop of the Galvez Parking Garage. We will start with a little altitude from the 7th floor of the garage located on North St. The open top floor provides vistas in all directions providing opportunities for creative images from landscapes to abstract.
From cellphones to super zooms, and all camera and lenses in between, the perspective of the overview from the garage allows participants to experiment with their equipment. Long and medium telephotos, wide angle, fisheyes and primes can all be used effectively to make this a memorable shoot and at the same time enjoy the distinctive beauty of our city's downtown area.
Additionally, at the same location, but a lower altitude, the City Market opens at 8 AM. Merchants, customers and fresh produce in a welcoming open market venue provide a colorful backdrop for photo opportunities.   Hungry? Ample food is available inside and out to grab a bite on our way to the top of the LaSalle Parking Garage, where scenes of the Mississippi River, both the "Old" and "New" Bridge and Tiger Stadium are available. Also within short walking distance is the State Capitol Grounds and Third Street a "reviving" retail destination.
The Mardi Gras Mambo race will also be taking place in the downtown area. The 2020 route has not yet been posted — if it follows the same path as 2019, the 15K participants route has a portion around the State Capital grounds. Most of the race route is south of the area we will be in.   Fun run starts at 8:00, 10K and 15K start at 8:30 near the Old State Capital. Most of the crowds should be in the North Blvd./Old State Capital areas — be aware of street closures. Some may want to venture in that direction for additional photo opportunities as I imagine participants will be "colorful" in traditional Mardi Gras style. North Boulevard area has been recently updated with a gorgeous tree canopied winding walkway stretching from the Interstate to near the Mississippi River making for great photo opportunities.
Further information about downtown activities can be found at: https://downtownbatonrouge.org/discover-downtown/events/c/all/calendar
https://www.parkme.com/lot/91873/galvez-parking-garage-baton-rouge-la
We will meet at the McDonald's on Drusilla at 7 AM for a departure to downtown for 7:15 to get near the Galvez Parking Garage for about 7:30. Others can meet our group there. There should be ample parking spaces available early on the top floor of the garage so loading photo gear should not be a problem.   The garage has bathrooms and elevators. Actually, the garage opens at 5 AM for those wanting to get in place for sunrise at 6:51 AM.
Again, I encourage all to submit their favorite images to the Visual Pursuits field trip gallery. We are still working on some sort of "post review session" shortly after the club's field trips. Keep looking for more information on that.
Please register for this event. We can better our skills and promote the beauty of the City of Baton Rouge. So come join us and get a little altitude with your attitude.
 Register Here
Plans changed? Please cancel so that someone else can fill your spot.
Return to Top
---
Gems in the City's Crown
March 21, 2020
Burden Center and Hilltop Arboretum

It is said that March comes in like a lion and goes out like a lamb. Spring comes in March and brings April flowers. Please join our LPS field trip group on March 21, 2020, as we visit a couple of Baton Rouge's scenic horticultural sites, the Burden Center and Hilltop Arboretum. Both are nearby, and seem almost hidden, like little gems in our local landscape.
Our LPS group will meet at the McDonald's near the intersection of Drusilla and Jefferson at 7:30 AM to drive to the Burden Center about 8, moving on to Hilltop at 10:30 AM. There should be ample parking and restroom facilities at both locations.
The Burden Center is located at 4560 Essen Lane near its intersection with I-10. The Master Gardeners' well-known Spring Plant Sale is scheduled 2 weeks after our visit. At this time most of the flowers and plants will have been moved from the greenhouses, but the succulents will remain in the greenhouse and be available for "posing" and "closeups". The Burden Center grounds are expansive providing opportunities for landscapes, macros, close-ups, still life's, abstracts and everything in between. Maps will be provided as some may choose to drive to the back of the property to seek out blooming irises in the natural setting of the Black Gum Swamp. With the club's competition theme being "flowers and flower parts" for April 2020, the Burden Center grounds should offer numerous chances for those "competition" shots. Shoot away!
At 10:30 AM, we will group up in the parking lot of the Botanical Garden office and head to Hilltop Arboretum, located at 11855 Highland Road, between the Bluebonnet and Siegen Lane intersections. Hilltop is also "almost hidden" between some older subdivisions off Highland Road and is a "retreat" of sorts, featuring native trees, plants and shrubs. The grounds are laid out over a unique topography, with a winding, rising and falling path that takes you around the property. Hilltop also includes a reflective pond with water plants and wonderful scenery.
Pack extra batteries and cards for taking plenty of shots. Gear to consider include macro, telephoto and prime lenses, tripods, external flashes and other lighting equipment. Can't predict the weather, (remember in like a lion out like a lamb) so be prepared for inclement weather.
So please sign up and join our group as we visit these two gems in heart of Baton Rouge. Experiment and increase your skills while capturing, digitally, the beauty of our local surroundings. After the shoot, I encourage all to submit their favorite images to the Visual Pursuit Field Trip Gallery.
Additional information can be found at each of the LSU properties' websites:
https://www.lsu.edu/botanic-gardens/
https://www.lsu.edu/hilltop/
 Register Here
Plans changed? Please cancel so that someone else can fill your spot.
Return to Top