Still Life Photography
An Indoor Field Trip
Journalism Building, LSU Campus
Corner of Fieldhouse and N. Stadium (top of the hill going to Tiger Stadium)
Take Dalrymple exit and follow into campus, passing the Lab School, crossing Highland Road, passing the Indian Mounds to the Journalism Building.
August 19, 2017
9:30 am – noon
Lunch
1:30 pm -4:30 pm
Yep that's right folks, an indoor field trip, away from nature, the heat, humidity and the bugs. The cool A/C is ideal for this August edition.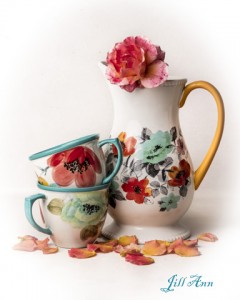 Still life differs greatly from most photography topics, where you are provided with the subject matter, you are only responsible for the creative content in front of you. Still Life photography allows you to have complete control, including subject matter, establishing the scene and determining the lighting pattern. All of which challenges the creator to capture the scene in an interesting and challenging way.
The subject matter you select is completely up to you. (However, please limit to table top items.)  Select something from around the house or maybe you'll discover an ideal subject while you're out and about. Try to avoid reflective surfaces, such as metal and glass as they will be difficult with regards to lighting. Consider combining objects of contrasting shape, color, texture and see how creative you can be.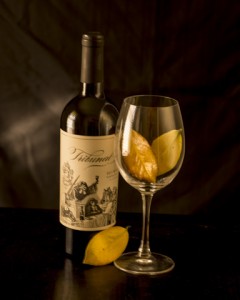 Unlike a landscape shoot, the light isn't changing while you set up. Unlike a portrait or even more so a family portrait, you're subject(s) isn't going to get bored while trying to stay still while you're playing with the camera dials. Take advantage of this, set up your scene, your lighting, take several images from different perspectives (viewpoint) rearrange and try again.
Another advantage is that there's no excuse not to capture sharp and clean images. Set the scene, meter the lighting, and establish focus all best done with a (Yep) a tripod. Should you have a macro lens, this is an ideal application. So just go for it.
I anticipate having 4, possibly 5 stations with a variety of backgrounds. Easily accessible backgrounds you can include: Aluminum foil, freezer wrapper paper and brown packaging paper. Perhaps you have an attractive fabric, bring it. Should you have another background that you want to use, please do. Lighting will consist of studio strobes provided by Mr. Tom Bush and myself. For those of you who are not familiar with studio strobes, this is an opportunity to become acquainted with both the strobes and the light meters, while expanding your photo knowledge. All your work will be done in manual mode. Discover both soft and hard light, create shadow and depth. Add colorful gels for a different look.  Yep, for sure, you will have complete control of creating that one of a kind masterpiece.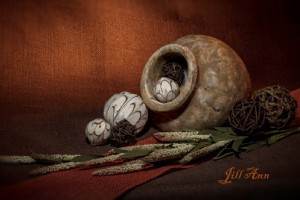 Early registration is encouraged. Depending on the number of photographers and in order for all to have an equal opportunity, I may have to create a morning and afternoon shift. So please when signing up, please indicate in the notes section if you prefer morning or afternoon.
So get creative and come on down. Bernard Gillette
Please Register so if there are changes we can easily notify you.
Need to Cancel your registration?
---
Hummingbird Extravaganza
September 9, 2017
St. Francisville, Louisiana
7:00 am until 3:00 pm
Many thanks to Jane Patterson for providing this wonderful photo opportunity to capture hummingbirds. Yep, this is the same day as the first Photoshop workshop that is completely booked. If you are not attending the workshop you may want to take advantage of this opportunity. I am listing this venture as a on your own field trip as I, like many others, will be attending the PS workshop.
The annual "Feliciana Hummingbird Celebration" will be held on  September 9th. The "Feliciana Hummingbird Celebration" promotes the unique breeding habitat found in the St. Francisville area. The event offers an opportunity to observe and photograph hummingbirds up close as they are banded at two private homes in the St. Francisville area. Should you have a keen interest in these little ones, hummingbird friendly plants will be available for sale?
Hummingbird biologist "Linda Beall" and "Nancy Newfield" will capture and band birds at two private gardens. Visitors are welcome to observe hummingbirds up close as they are weighed and measured. Vendors will be available at both gardens with attractive hummingbird plants.
The gardens include the homes of "Carlyle Rogillio: 15736 Tunica Trace (Hwy 66) and "Murrell Butler" at 9485 Oak Hill Road. There is no fee. Come as go as you please. Join up with other club members as this promises to be an exciting photo challenge.
Maps can be found at the Historical Society Museum on Ferdinand St. or at the St. Francisville Inn at Commerce & Ferdinand St. Both n the historic district.
You can also print a map, Google: stfrancisvillefestivals.com  Phone: 800-488-6502 and 225-635-6502
---
 Festivals Acadiens et Creoles
October 14, 2017
Girard Park, Lafayette, Louisiana
Visit: www.festivalsacadiens.com
Festivals Acadiens et Creoles, has been a favorite festival of mine for many years. The tradition and culture of Cajun people, food, music and crafts are on full display. It's almost like traveling to another country. The folks are wonderful and friendly, always with a smile and many with beer in hand. Put the camera down if you wish, and dance the Cajun two step, no one minds if you miss a step, just pass a good time. Don't forget to sample the vast variety of goodies.
Part of this popular festival is the music or "Festival de Musique Acadienne et Creole" showcasing the best of Cajun and Zydeco music. The festival features six stages and many bands. My all-time favorite is "Bonsair Catlin" look for them.
If you're interested the festival dates are Oct 13, 14 & 15. The official club field trip is scheduled on Saturday, October 14. We will assemble on that date in the Drusilla Shopping center parking lot, in front of the Mary Lee Donut shop. (Just a stone's throw from the McDonalds.) At 9:30 am. Carpooling is recommended.
In addition to your camera toys, you may want to bring folding chairs, sunscreen, hats, and sunglasses. Perhaps a pop up canopy as well. This event promises to offer many interesting photo topics, including the people at play and of course the musicians. The beautiful part about capturing images of the musicians is it's done in natural light, you won't have to compete with stage lighting. The colorful food and it's preparation along with a variety of crafts will challenge your creative photo talent.
Join us, the event is a hoot and you can expect the best of the fall weather too! After the event I plan to dine at Prejean's, please join me!
---
Commemorative Air Force
Wings Over Houston
October 21-22, 2017
Ellington Airport, Houston, Texas
www.wingsoverhoustom.com
For sure this promises to be an exciting event for all airplane enthusiast.  Plans will be to depart Baton Rouge on Friday, Oct 20, 2017 to prepare for the next day's airshow. Hotel accommodations will be on your own, although I will provide information advising what hotel we will be using near the airfield.  I will be looking into group rates for air show tickets and hotel/motels. I will advise in the near future, so stay tuned. Really wanting to post this event early to allow interested folks ample time to prepare, so look for updates.
The highlight of this show will be the USAF Air Demonstration Squadron or better known as the "Thunderbirds." With every performance the Thunderbirds display the pride, precision and professionalism of the American Airmen. The skilled pilots will exhibit the amazing capabilities of the F-16 Fighting Falcon. For sure a must see event.
Of course the Thunderbirds are not the only event during the day. I have had to privilege to meet Randy Ball, pilot of his MIG-17. His program is very thrilling and loud. Go to the CAF Wings over Texas web site for a complete listing of performers and other valuable information.
Plans are to purchase tickets for the photographer's pit. This will insure that you will have a prime location to capture the fast and aerobatic aircraft. Furthermore the location will insure reasonable safety for you and your camera gear. You will also meet with other photographers, many of which are aviation photographer enthusiasts.
I hope this advance notice allows you to make plans for this fast, loud and exciting photo adventure.  Birds of a different kind !