Current Field Trip Offerings
All Field Trips are cancelled until further notice.  We will reschedule as soon as deemed save as per our Governor.
 Gems in the City's Crown
March 21, 2020 Burden Center and Hilltop Arboretum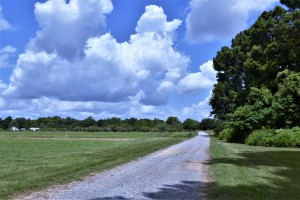 It is said that March comes in like a lion and goes out like a lamb. Spring comes in March and brings April flowers. Please join our LPS field trip group on March 21, 2020, as we visit a couple of Baton Rouge's scenic horticultural sites, the Burden Center and Hilltop Arboretum. Both are nearby, and seem almost hidden, like little gems in our local landscape. Our LPS group will meet at the McDonald's near the intersection of Drusilla and Jefferson at 7:30 AM to drive to the Burden Center about 8, moving on to Hilltop at 10:30 AM. There should be ample parking and restroom facilities at both locations.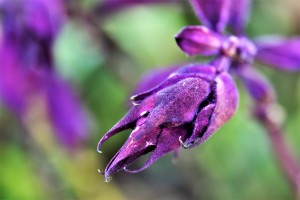 The Burden Center is located at 4560 Essen Lane near its intersection with I-10. The Master Gardeners' well-known Spring Plant Sale is scheduled 2 weeks after our visit. At this time most of the flowers and plants will have been moved from the greenhouses, but the succulents will remain in the greenhouse and be available for "posing" and "closeups". The Burden Center grounds are expansive providing opportunities for landscapes, macros, close-ups, still life's, abstracts and everything in between. Maps will be provided as some may choose to drive to the back of the property to seek out blooming irises in the natural setting of the Black Gum Swamp. With the club's competition theme being "flowers and flower parts" for April 2020, the Burden Center grounds should offer numerous chances for those "competition" shots. Shoot away!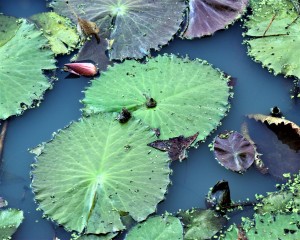 At 10:30 AM, we will group up in the parking lot of the Botanical Garden office and head to Hilltop Arboretum, located at 11855 Highland Road, between the Bluebonnet and Siegen Lane intersections. Hilltop is also "almost hidden" between some older subdivisions off Highland Road and is a "retreat" of sorts, featuring native trees, plants and shrubs. The grounds are laid out over a unique topography, with a winding, rising and falling path that takes you around the property. Hilltop also includes a reflective pond with water plants and wonderful scenery.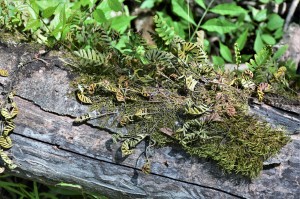 Pack extra batteries and cards for taking plenty of shots. Gear to consider include macro, telephoto and prime lenses, tripods, external flashes and other lighting equipment. Can't predict the weather, (remember in like a lion out like a lamb) so be prepared for inclement weather. So please sign up and join our group as we visit these two gems in heart of Baton Rouge. Experiment and increase your skills while capturing, digitally, the beauty of our local surroundings. After the shoot, I encourage all to submit their favorite images to the Visual Pursuit Field Trip Gallery. Additional information can be found at each of the LSU properties' websites: https://www.lsu.edu/botanic-gardens/ https://www.lsu.edu/hilltop/ Members may register on the Visual Pursuits Registration page. Plans changed? Please cancel so that someone else can fill your spot.
---
Festival Time – For a Very Berry Good Time!
Ponchatoula Strawberry Festival April 4, 2020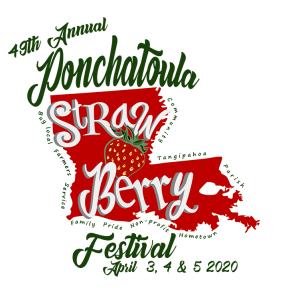 It's that time of year again in Louisiana!  What time?  Why, festival time, of course!  In Louisiana, known as the Festival Capital of America, we celebrate every crop, dish, animal, culture, and every kind of music that's played here.  There is a festival for everyone and everything.  North to south, east to west, music, food, and history inspire festivals and events of all sorts throughout the state. Where's the party? In order to join in the fun and celebration, the LPS field trip group plans to travel to Ponchatoula, La. on April 4th, 2020 for the 49th Annual Ponchatoula Strawberry Festival.  It is a free family friendly outdoor festival, offering lots of food, strawberries, entertainment and fun.  Also, great opportunities for increasing our photographic skills at shooting people, places, and things.  The festival grounds offer two music stages and food booths that support local non-profit organizations.  Don't forget the strawberry daiquiris!!??   (You may want to consider a designated driver.) The official festival grounds are located at the intersection of North 6th St. and West Beech Street.  The event includes a Saturday morning parade beginning at 9:30, a strawberry eating contest, 5k, and 10k fun runs, and much more.  Food is one of the main attractions, so don't hesitate to try some strawberry shortcake, and, as I have heard, the local specialty, the deep-fried strawberries.  Local farmers also sell "strawberry crates" around the festival grounds. The LPS group will meet again at the McDonalds near the Drusilla Shopping Center at 8 a.m. for an 8:15 a.m. departure.  We will take Interstate 12 east to Interstate 55 south, then take the Ponchatoula exit, about a 45-minute trip (without unknown delays). Strawberry Festival parking – some commercial ventures are closer for a small fee.  There is free parking in various locations, however; it is unlikely we will find places for our group to park together.   More specific information will be provided closer to the date concerning locations to meet up and collaborate upon arrival and perhaps other times during the day. What to photograph?  Everything.  Shoot your heart's desire, from the parade, the live acts, stall vendors, the crowd, people in the audiences, behind the scenes, details, and surrounding landscapes.  You can shoot "prime" and "zoom", in close, panoramic, and everything in-between. Equipment for the field trip?  Fellow LPS member, "Bernie" Gillette, notes that many LPS photographers have favorite "all-around" lenses. Many of these "all-arounds" cover wide angle (18-24 mm) to medium zoom (100-200 mm).  Your cellphone is also a great tool for capturing those sudden, impromptu you-have-to-be-there- moments. Travelling "light" is encouraged as parking, walking, walking, and walking back to parking is anticipated. Pack extra batteries and cards for taking plenty of shots.  Bernie also suggests that while many photographers shoot in aperture mode, those photographers tend to forget to notice the shutter speed the camera selects.  That shutter speed is often too slow for handheld photography causing a blurry photo.  (Oh No!)  He recommends shooting with an ISO of 400-1250 to insure a fast -enough shutter speed to avoid a blurry image.  "Working the Light" can also be difficult when faced with contrasting midday light, overcast light and deep shadows.  Using fill flash will lighten those shadows (even the little built-in flash). It is festival time. Join us for the LPS Field Trip to the Ponchatoula Strawberry Festival on April 4th 2020.  Improve your skills and pass a "BERRY" good time!  After the trip, don't forget to post your shots in the LPS Field Trip Gallery.  Look forward to seeing them. https://www.lastrawberryfestival.com/ Members may register on the Visual Pursuits Registration page. Plans changed? Please cancel so that someone else can fill your spot. Return to Top