Current Field Trip Offerings
February 23, 2019  Ramblin Oldies
February 24, 2019  Global Wildlife/Tickfaw State Park
March 14, 2019     Cajun Man Eagles
March 23, 2019     Southern Forest Heritage Museum
April 26-28, 2019  Pensacola Florida
May 18, 2019     Bayou Teche
---
 Ramblin' Oldies of Denham Springs
41st Annual Street Rod Show
February 23, 2019
Truly a car show any hot rod fan would want to tour. All the "RODS" are pre 1949. They are just what you would expect of a hot rod.  The show actually takes place from Feb 22 – 24, with the award program taking place on the 24th.
We will meet up at 9:00 am at the Hampton Inn, 11271 Reiger Road, Baton Rouge, La.
I have found that attempting to capture full length images of these exceptional vehicles is extremely difficult as they are parked close together and of course you have crowds to contend with.
So, what I do is concentrate on the details. The builders of these classics, take great pains to get the details right. A nice photo of the hood ornament is greatly appreciated.
For the details, I prefer to use a focal length between 70 mm – 135mm. I do my best to keep distracting objects out of the images, so most of my images are close ups. Wide angle lens can be put to great advantage as well.
This may be one of the few field trips where you can get by without a tripod… Go figure !
Stay tuned for updates and remember if you don't go, you won't know…
Tom Bush & Bernard Gillette
Register Here or Do you need to Cancel?
---
 Global Wildlife Center
and Tickfaw State Park
February 24, 2019
Get ready for a "Wild Interactive Adventure ! The "Global Wildlife Center" is the largest totally free-roaming wildlife preserve of it's kind in the country, nearby in Folsom, Louisiana. It is the home to over 4,000 exotic, endangered animals from all over the world.
Some may have visited this site as part of a school or church group where the animals followed the Safari train and were fed. Honestly, this scene does not encourage an opportunity for the exciting wildlife photos we seek.
This tour will be a private affair, as we roam the 900 acre wildlife preserve in a Private Pinzgauer. This vehicle allows us a more intimate tour, as it is capable of going places the safari wagons cannot.
The plan is to assemble at the Wal Mart parking lot on O'Neal Lane and head out to the wildlife center. Once the tour is completed we will venture to Tickfaw State Park, stopping for lunch on the way. (Location TBD)
Tickfaw State Park, 27225 Patterson Road, Springfield, La. (Coordinates 30.382248, -90.631123) This state park features the appeal of a cypress/tupelo swamp setting, including bottom land hardwood forest, and a mixture of pine/hardwood forest along the Tickfaw River.
Occasional flooding offers a unique opportunity to view the cycle of life that makes the wetlands an invaluable habitat and breeding grounds for wildlife and fisheries. Most can be viewed from the boardwalk.
As you might expect, the "Global Wildlife Tour" requires a fee and we are working on that now as well as firm dates and times.
Remember, if you don't go you won't know !
Tom Bush & Bernard Gillette
---
  Cajun Man Eagle Tours
Thursday, March 14, 2019

LPS Members Only

(no guests)

Many folks took this trip last year and we are again limiting it to 20 photographers.
Our plan is to board the boat at 2:00 pm and return at sunset. The cost for the tour is $400.00. We seek a minimum of 10-12 participants and the cost will be divided by the number of participants. If we  have our maximum of 20 the cost will be $20.00 each and we suggest a tip for Captain Billy.  Registration is now open.  When we reach 20 registration will convert to a waiting list and if there are cancellations we will contact those on the list in the order they registered.

Register Here or Do you need to Cancel?
---
Southern Forest Heritage Museum
Longleaf, Louisiana
March 23, 2019
Assemble 7:00 am Drusilla McDonald's
As noted, this is a return trip. A large group of LPS photographers visited this site in March of 2015. It proved to be popular so it's time to revisit.
The "Southern Forest Heritage Museum" is the oldest complete sawmill facility in the south. This complex dates back to the early 29th century and features the most complete collection of steam powered logging and milling machinery of it's kind known to exist.
This site offers the photographer countless composition challenges in the form of lines, shapes, patterns, texture and colors. A keen eye will discover the interesting window light as it passes through the weathered glass. The steam powered machinery provides fresh photo material. Using a variety of focal lengths and the various photo elements rewarding images exist.
Take the next step, instead of just taking photos, challenge yourself. Use the nifty 50 mm lens with it's wide aperture. Create images with limited depth of field. Use that wide angle lens and create something unusual. Think of your subject in monotone. Think out of the box, make some mistakes and learn from them.
Use that dreaded tripod see what you can do in low light.
Admission fee $8.00 – Seniors $7.00
This promises to be a lot of fun, so If you have never participated in one of our field trips this would be an excellent opportunity to do so. You will make many new friends and you'll learn from others and we will learn from you. So "Come One – Come All !"
Register Here or Do you need to Cancel?
---
Pensacola, Florida
April 26, 27, 28 2019
The Pensacola Bay Area beaches are known world wide for their sugar white sand and emerald green waters. This week-end we can expect the best of the gulf coast weather. All elements lead to the best of the best "Louisiana Photographic Society" field trip.
The itinerary follows. Arrive Friday afternoon/evening in the Gulf Breeze, Pensacola area. Friday evening sunset on your own.
Saturday morning along the west Pensacola beach expect beautiful sunrise and shore birds. From there we will travel a short distance to state picnic grounds and approximately 30 accessible Osprey nests. Osprey are unique in that they pay very close attention to their surroundings and that includes you. Wonderful subjects.
A short distance away we will venture on to Fort Pickens and take advantage of the unique architecture of this facility.
Midday lunch and a review of the mornings efforts. Late afternoon we will travel to the Gulf Breeze National Seashore for sunset. Like many national parks, this area is free from billboards and unnatural structures.
Sunday morning we will depart Pensacola and set our sights for Bellingrath Gardens via the ferry boat from Fort Morgan providing yet another photo topic. This 65 acre site features countless gardens and over 400 varieties of plants. Of course April is the ideal time of year for this garden.
Because this is a special trip, we will be scheduling a meeting to review travel and lodging accommodations as well as other loose ends.
You are responsible for making hotel reservations. I offer two suggestions: Quality Inn, 51 Gulf Breeze Hwy. and Hampton Inn & Suites, 61 Gulf Breeze Hwy, both in Gulf Breeze, Florida. If you are interested, it might be a good idea to book a room now.
All in all, this promises to be the highlight of our field trip season. Stay tuned for updates and remember if you don't go, you won't know…
Register Here or Do you need to Cancel?
---
Bayou Teche/St. Martinville
May 18, 2019
Assemble Drusilla McDonald's @ 7:30 am
Join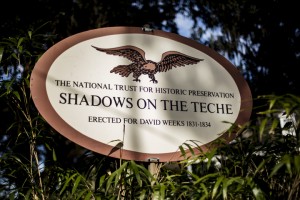 us as we travel along the Bayou Teche to the historic district of St. Martinville and St. Martin Square. From there we will travel a short distance to New Iberia and explore the Main Street Historic District Walking Tour ending up with a tour of the "Shadows on the Teche."
In many ways we are fortunate to live in south Louisiana and have the opportunity to photograph the beauty of the Cajun Country, as well as experience the food and culture.
Wh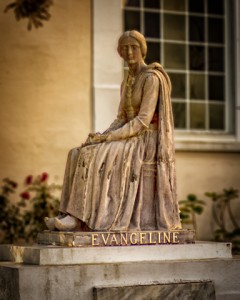 ile we may not think of St. Martinville and New Iberia as ideal photo locations, they are in fact exactly that, Ideal. The history of St. Martinville Historic District featuring 32 buildings dating back to 1820 offer unique features.
The same can be said for New Iberia and the Main Street Historic District Walking Tour. This is followed up by the beauty of the Shadows on the Teche. Live Oaks draped with Spanish Moss, cast shadows on the home, gardens and Bayou Teche.
Both of these locations challenge the photographer's eye to create images with texture, leading lines, color, depth, and all the other elements that make an interesting photograph.
Challenge yourself by using just a 50 mm lens with it's wide aperture. Or test your skills by limiting yourself to the wide angle or ultra wide angle lens. Think black and white.
All in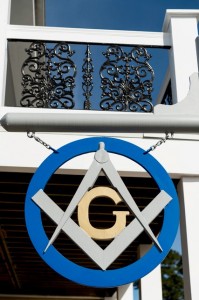 all, this promises to be a terrific photo venture. Stay tuned for updates.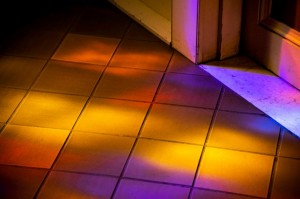 Register Here or Do you need to Cancel?
---
The following dates and field trips are in the works for 2019. Some of the details are still being worked out but we want to give everyone a chance to plan ahead
April 6. 14th Annual Kite Fest in Port Allen. Featuring all types and sizes of kites. Truly a unique photo topic.
June 22. Plantation home tour, Including San Francisco Plantation, Oak Alley Plantation, Houmas House and Laura Plantation.
July 13. The "Running of the Bulls" New Orleans, Louisiana. Early morning start 6:30 am.
Questions or concerns? email fieldtrips@laphotosociety.com