All in One Day!
Nature, Cajun Living, Live Music
July 22, 2017


Depart

  McDonald's on Sherwood Forrest
@Harrell's Ferry at 7:00 am (Drusilla is closed for remodeling)
Yep, all in one day, we are going to visit the "Acadian Park Nature Station" in Lafayette, La. You will rediscover and re acclimatize yourself to the natural surroundings of south Louisiana and its beauty. Capture the beauty of nature's foliage, perhaps you'll discover a beautiful egret sunning, or the scurry of a raccoon up to no good. Nature also provides, the heat, humidity, mosquitoes, gnats, ants and poison ivy. Be prepared for all.
You will have the option to stroll throughout the park along the beautiful shaded and wooden boardwalk. (The shade keeps you cool on a July day.)  If you wish to, you may step down onto nature's trail in search for that one of a kind photo that nature provides for those with the keen eye.  It is noted on the park's hand out, that poisonous snakes are common, after all this is where they live.
For the kayak enthusiasts, within 50 yards or so from the parking lot, there is a very nice canoe and kayak launching area. Travel the "Francois Coulee" on to the "Vermilion River." I am certain the kayakers will discover many topics of interest to photograph.
Leaving Baton Rouge from our favorite McDonald's on Drusilla no later than 7:00 am we should arrive at our site about 8:00 am. No later than 11:00 am we will set forth for lunch at a nearby eatery, yet to be determined. Yep, after lunch there's more.
The plan is to travel a short distance to "Vermilionville." Rediscover the living history of the Acadian, Native American and Creole cultures. Take in the historic homes, gardens and various artifacts.  Prepare yourself to capture the musicians who will begin performing at 1:00 pm in the Performance Center. For most folks the admission fee is $10.00, for seniors the fee is $8.00.
Yep, ALL IN ONE DAY, nature, landscapes, people and history. Remember to bring your toys in good order, plus you'll need mosquito repellent, (Industrial Strength) sunscreen, water and firm shoes, you just might be walking in the mud. I do not know exactly what additional items you kayakers require, but I am certain you already know…
This promises to be an exciting venture, with something for all. Please register early.
Please Register so if there are changes we can easily notify you.
Need to Cancel your registration?
---
Still Life Photography

An Indoor Field Trip
Journalism Building, LSU Campus
August 19, 2017
9:30 am – noon
Lunch
1:30 pm -4:30 pm
Yep that's right folks, an indoor field trip, away from nature, the heat, humidity and the bugs. The cool A/C is ideal for this August edition.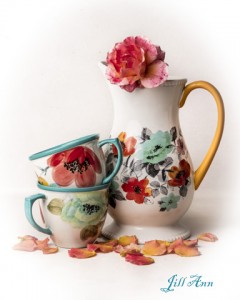 Still life differs greatly from most photography topics, where you are provided with the subject matter, you are only responsible for the creative content in front of you. Still Life photography allows you to have complete control, including subject matter, establishing the scene and determining the lighting pattern. All of which challenges the creator to capture the scene in an interesting and challenging way.
The subject matter you select is completely up to you. (However, please limit to table top items.)  Select something from around the house or maybe you'll discover an ideal subject while you're out and about. Try to avoid reflective surfaces, such as metal and glass as they will be difficult with regards to lighting. Consider combining objects of contrasting shape, color, texture and see how creative you can be.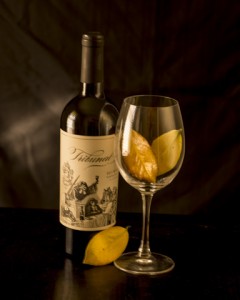 Unlike a landscape shoot, the light isn't changing while you set up. Unlike a portrait or even more so a family portrait, you're subject(s) isn't going to get bored while trying to stay still while you're playing with the camera dials. Take advantage of this, set up your scene, your lighting, take several images from different perspectives (viewpoint) rearrange and try again.
Another advantage is that there's no excuse not to capture sharp and clean images. Set the scene, meter the lighting, and establish focus all best done with a (Yep) a tripod. Should you have a macro lens, this is an ideal application. So just go for it.
I anticipate having 4, possibly 5 stations with a variety of backgrounds. Easily accessible backgrounds you can include: Aluminum foil, freezer wrapper paper and brown packaging paper. Perhaps you have an attractive fabric, bring it. Should you have another background that you want to use, please do. Lighting will consist of studio strobes provided by Mr. Tom Bush and myself. For those of you who are not familiar with studio strobes, this is an opportunity to become acquainted with both the strobes and the light meters, while expanding your photo knowledge. All your work will be done in manual mode. Discover both soft and hard light, create shadow and depth. Add colorful gels for a different look.  Yep, for sure, you will have complete control of creating that one of a kind masterpiece.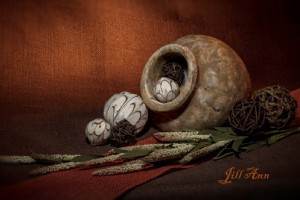 Early registration is encouraged. Depending on the number of photographers and in order for all to have an equal opportunity, I may have to create a morning and afternoon shift. So please when signing up, please indicate in the notes section if you prefer morning or afternoon.
So get creative and come on down. Bernard Gillette
Please Register so if there are changes we can easily notify you.
Need to Cancel your registration?