Current Field Trip Offerings
The Sydney and Walda Besthoff
Sculpture Garden
and the New Orleans Museum of Art
One Collins C. Diboll Circle, City Park
New Orleans, Louisiana 70124
June 22, 2019

Assemble at McDonald's on Drusilla for 8:15 am
The New Orleans Museum of Art admission fee is $15 for Adults/$10 for Seniors (65+). Admission to the Besthoff Sculpture Garden is complimentary. 
We originally planned for this month's field trip to be plantations. Due to circumstances beyond our control, it became necessary to reschedule. As it turns out, this trip surpasses the planned outing.
The New Orleans Museum of Art (NOMA) is the city's oldest art institution with over 40,000 pieces of fine art. Among the exhibits, which will be of interest to the LPS members, is an exhibit dedicated to photography. "You Are Here: A Brief history of Photography and Place." This exhibit can be viewed until July 28th.
Photography is permitted within the museum, Flash and tripods are prohibited. Objects in special exhibition galleries or on loan may not be photographed. Always a good idea to check with the museum officials.
The five acre Sydney and Walda Besthoff Sculpture Garden  features over 60 Sculptures situated on a beautifully landscaped site among meandering footpaths, reflecting lagoons, Spanish moss laden live oaks, mature pines, and magnolias. You will discover the most remarkable sculpture installations in the United States.
These sculptures will challenge the most creative photographer while inviting you to use all your focal lengths. Take a minute and visit the website. You will be pleasantly surprised.
Afterwards, we just might find a place of interest for groceries.
Register Here or Do you need to Cancel?
---
Saturday Night Heat !
July 20, 2019
5:00 pm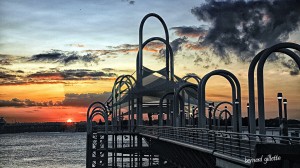 Well, I may not know much, but I do know July in south Louisiana is plenty hot. So, in order to beat the heat (best we can) and introduce a somewhat new challenge. Here's the plan. Assemble at a Parrain's Seafood (on Perkins Road) for 4:30 pm. I encourage all to sign up early, so I can make a dining reservation. Allowing an hour or so for the  good groceries and friends. About 6:00 pm we will proceed to the levee and create some masterpiece sunset images.  We may take the Mississippi River as an everyday occurrence, yet it is a marvel and rich with history. Once the sun has disappeared, we'll move on to the State Capital grounds for night time photography. The members of the "Louisiana Photographic Society" consist of many outstanding photographers. Perhaps their personal portfolio requires an update with night time images. Take the time and challenge yourself with your light painting skills. Many attractive options exist, consider the Huey Long statue, the architecture of the new and old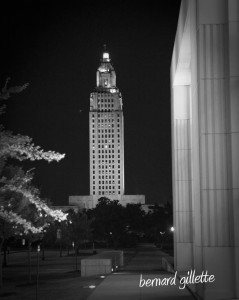 buildings dramatically lit. Or,paint the capital steps outlining your favorite state.The statues on either side of the capital steps are another attractive photo option. Challenge your night time photo skills. Of course night photography requires long exposures. That means tripods, cable releases are a must. You just might want to include a micro fiber cleaning cloth and a flash light. You will not need gloves, down filled jackets or other cold weather clothing. Long exposures require healthy batteries, so you know what to do.
Register Here or Do you need to Cancel?  
---
 Big Splash !
August 10, 2019, 10:00 am – 3:30 pm
Bluebonnet Library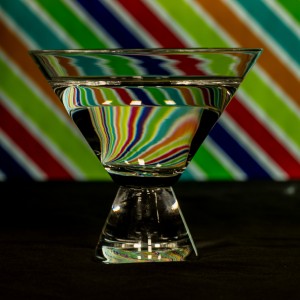 We are delighted to enlist the very talented Lind Michel to lead us through the "Big Splash."
 For those of you who missed the previous water experiment, you might be asking yourself what is the "Big Splash." It just so happens, with Lind's talent we will capture some amazing things done with water. Many of these experiments you will be able to try at home, with amazing results.
 We will set up several water related sets throughout the large Bluebonnet library room. Some of the sets will allow you the opportunity to test your talents using strobe lights and others will require the use of speed lights.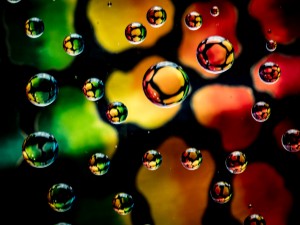 For sure this will be an exciting indoor event, so stay tuned as further updates will follow as we near the kickoff !
Register Here or Do you need to Cancel?  
---
Questions or concerns? email fieldtrips@laphotosociety.com